Hey Blog Followers,
Today I was thinking how cool it would be to have a Capitol Theme party. Having this party would be so awesome for the month of October or November, especially since the last movie will come out this November! I want to hear some of your ideas and what would make it the ultimate party, but for now here are some of my brainstorm ideas.
Decor:
I would picture a capitol party to look a different couple ways.
Option 1: Black and white, but with hints of colorful accents.
Option 2: Very modern looking and lots of abstract concepts.
Option 3: Very white with color accents
Option 4: Very colorful with lanterns and super crazy and colorful lights.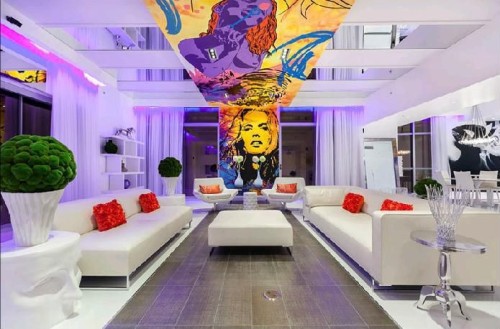 http://cdn2.blog-media.zillowstatic.com/1/Las-Vegas-1-e5dffb-e1384892542334.jpg
Fashion:
How fun would it be to see your friends dress up in extreme colors, wear mismatch or too matchy clothing, and wear pounds of make-up?
Photo Credit: http://salemoregonhairsalon.com/wp-content/uploads/2012/06/hunger-games-capitol-fashion.jpg
I think there are lots of different ways you could go with this, but here are some basics:
Ladies:
Wigs, hair coloring, crazy eyelashes, scarves, hats, leggings, fancy dresses, OH man the list can go on.
Guys:
Hair coloring, make up, smooth or crazy hair, suits, I'm not really sure, but let's just say it's an open book.
Food:
I couldn't help, but put this image in:
Photo Credit: https://s-media-cache-ak0.pinimg.com/236x/44/97/cb/4497cb30f3f205f1ff4902ff667a1be0.jpg
Here are some other ideas:
Fancy pumpkin soup

Colorful drinks (non-alcoholic preferably, but hey-that's just me)

Fancy and very colorful desserts!
Music:
The Hunger Games soundtrack...just kidding. I'm not really sure what I would picture for capitol music. It might be a combination of classical in the day and techno at night, but that's just my opinion.
I have no idea if this is a party I will be throwing or pulling off anytime soon, but hey you never know and dreaming is always a good starting place.
I want to hear from you blog followers: Would this be a party you would go to? What else do you picture a capitol party to look like?
These are the things I had to say.
#DreaSaidIt
Not sure about copyright? Here is any easy map to help you to determine if you can use a picture or not:

http://lifehacker.com/follow-this-chart-to-know-if-you-can-use-an-image-from-1615584870